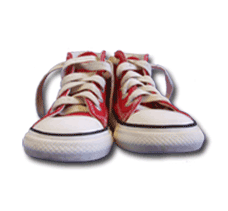 Evolutionary Percussion Program
Develop, Teach, Inspire, Produce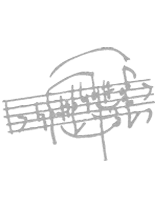 The Plano Senior High Percussion Program is pleased with the high level of music activity it offers its percussionists. Ranging from their middle school drumline to the PanCats Steel Drum Band to their annual two day percussion concert Spettacolo, the Plano Percussion Program works extremely hard to provide the best leadership, passion, and dedication to their students utilizing great music compositions, arrangements, and pedagogy as methodology to increase musical abilities for all levels, all instrumentation, and all styles of percussion performance.

The Applied/Chamber/Methods aspect of the percussion program includes private lessons, performances at the Plano Percussion Chamber Music Festival and/or the percussion department recital. Studies are enhanced with instruction in World Percussion, student composition and arranging, and improvisation.

In addition to playing opportunities with the schools' bands, orchestras and marching band drumline, Plano boasts some very unique ensembles: The Plano Indoor Drumline Show, The PanCats Steel Drum Band, the Pan Ragga 'Round the Neck Band, the Toolkit Sonnet Drumset Ensemble, the Plano Batucada Samba Band, and the Plano Tabla Group.

Summer opportunities include drumline camps, middle school percussion camps, drumset camp, and the Plano Drumaton.

Plano Senior High School is honored to have served as home to the LHS High School Marimba Seminar for 8 years. 2012 marked the last time Plano Senior High school hosted this wonderful seminar. As such, Plano is the proud owner of two beautiful Malletech marimbas; 4.6 & 5.0.

Not content just to educate students in percussion techniques, Plano has expanded its program with the Plano Percussion Parent Ensemble.

The current Plano Percussion staff includes Jon Lee, Steve McDonald, Bob Johnson, Brandon Kelly, Amy Reddoch, and Taylor Haun.

The percussion program is led by Michael A. Hernandez, Plano Senior High School Associate Director of Bands and Percussion Coordinator.

For more information, please visit: planopercussion.org

Michael Anthony Hernandez - Bio
Michael's freelance gigs have included everything from adjudicating to playing in steel bands (DFW and Trinidad) and symphony orchestras to publishing drum method books and percussion ensemble compositions and arrangements. He is a founder and Operations Executive of drop6 media, Inc. with his mentor Dr. Robert Schietroma. Michael is a graduate of the University of North Texas and is an alumnus of the Sky Ryders and the Phantom Regiment Drum and Bugle Corps and former Baylor University drumline instructor.

Competitively, Michael is honored to share five Percussive Arts Society National Marching Percussion Forum championships with the University of North Texas, Plano Senior High School, and Colleyville Heritage High School.

Previous percussion teaching and consulting experience includes Colleyville Heritage HS, Lake Highlands HS, North Mesquite HS, Trinity HS, and the University of Texas at Arlington.

Hernandez' professional music affiliations include the American Federation of Musicians, Percussive Arts Society, and the Texas Music Educator's Association.

As an active graphic artist, Michael is the owner of DrYou Sophisticated Cool Graphic Designs (DYSC), whose work can be found in and around the Dallas/Ft. Worth Metroplex Area, San Antonio, and Pennsylvania including designs and artwork with Johnston & Murphy, Ministry of Dezine, McAfee Systems, UNT, TCU, 84 Automation, and West Percussion.

He resides in Plano, Texas with his wife, Kimberly, their son, Anthony, and Romo the cat.